Canadian employers who are hiring foreign employees use the provincial and territorial median hourly wage to know which requirements they have to meet for the Temporary Foreign Worker Program (TFWP). 
Median hourly wages have gone up in most Canadian provinces and territories. Canada has adjusted the median wage requirement that determines if Canadian employers need to apply for LMIAs under the high wage or low wage streams. The wage they are offering, and the location for the position determines if the employers need to apply for a Labour Market Impact Assessment (LMIA) under the stream for high-wage or low-wage positions. 
The new median wage requirements went into effect on May 11.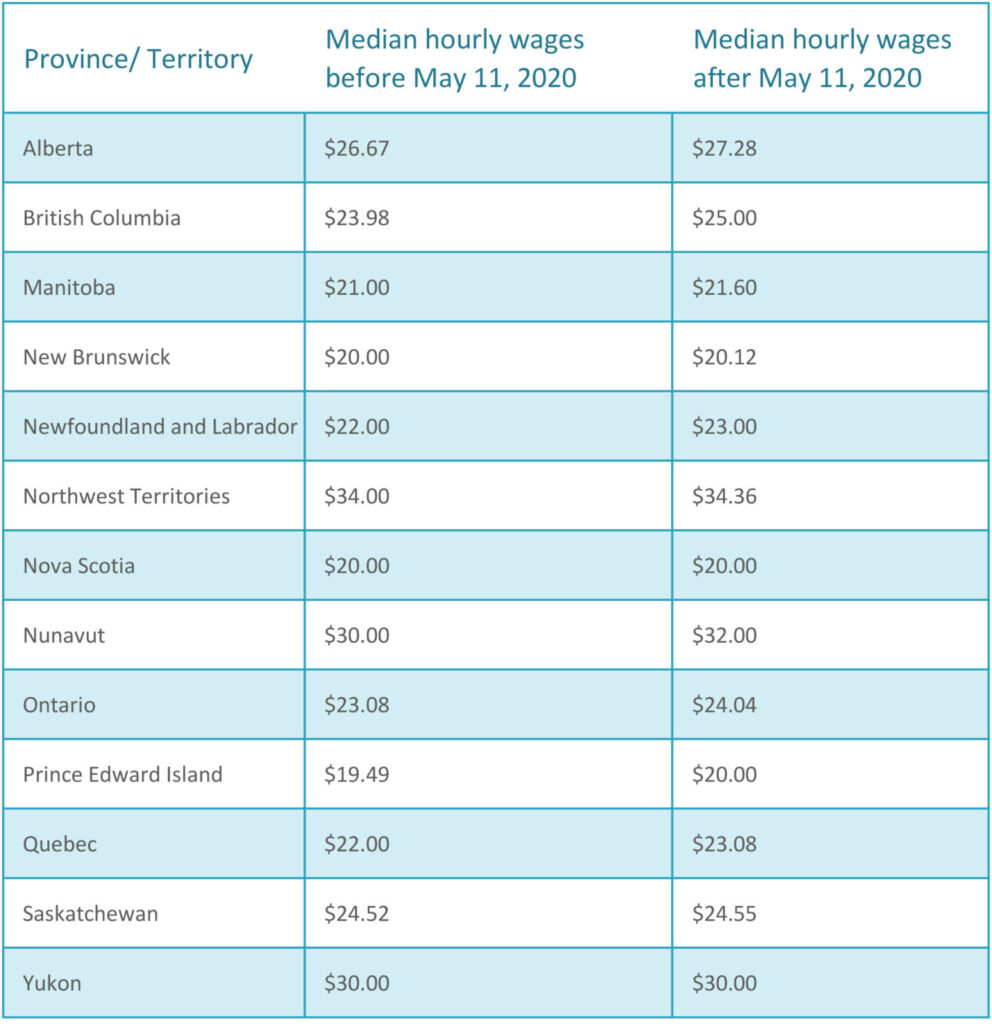 Hiring foreign workers against coronavirus travel restrictions
Canada is working to help employers navigate the red tape involved in hiring foreign workers in response to the coronavirus pandemic. 
Employment Social Development Canada (ESDC) have applied the following measures to all new and existing LMIA applications:
employers do not need to submit minor administrative changes to the LMIA that would not change the terms and conditions;

recruitment requirements for LMIAs in agriculture and agri-food sectors are being waived until October 31, 2020;

LMIAs for occupations in the 

agriculture and agri-food sectors

 are being prioritized;

the maximum duration of employment under LMIAs has increased from one to two years for employers of workers in the low-wage stream as part of a three-year pilot;

employers applying under the Agricultural stream or Seasonal Agricultural Worker Program can submit a previously valid Housing Inspection Report; and

the name change process has been expedited for employers who need to put a different person's name on the LMIA for reasons related to COVID-19.
Canada is also offering resources for employers to make their operations safer for new foreign employees, including a $50 million initiative to allow workers to complete the mandatory isolation period.
Workers being hired from abroad will only be allowed to cross the border if they are coming for what the Canadian Border Services Agency (CBSA) would deem an essential reason. If a foreign national is coming to work in an occupation that supports critical infrastructure they will likely be admitted, provided that they can demonstrate that their position requires them to be physically present in Canada and they have an adequate quarantine plan.